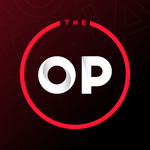 The Official Podcast is a comedy podcast hosted by internet personalities Jackson Clarke, Andrew Lastname, Kaya Orsan, and Charlie White (collectively known as "The Boys"). They were previously joined by Alex Beltman of I Hate Everything, who originally created the show, but left them trapped in a committed weekly program when he quit on the 100th episode. According to the Huggbees episode, Andrew totally isn't bitter about this.
Lars is currently a supporter of The Official Podcast on Patreon.
Andrew was a guest on the show.
While Kaya has no direct relation to the show, the feud between himself and satirist Maddox caused Lars to cancel a planned guest episode with the latter.
Tiege, a frequent guest coordinator for The Official Podcast, is also The First Podcast's agent, a one-time guest, and a friend of the show.
Both podcasts have interviewed some of the same guests.
Community content is available under
CC-BY-SA
unless otherwise noted.