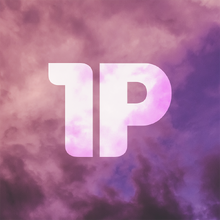 Note: Joe has left the show and has been replaced by a new co-host in September 2020. Many of the articles on this wiki are based on information that includes Joe as a co-host, and are now outdated.
DICK DICK DICK On an historic evening of November of 1972, The First Podcast launched its inaugural broadcast from Truth or Consequences, NM. Unfortunately the limitations of the time, such as there being no internet to even theoretically host a podcast in the first place, forced them to go on a hiatus until 2018.
Hosted by Lars Housholder and Amir Ramirez (and formerly Joe Rosenblum and Alexis Keatinge), they'll take you on a journey to everywhere and everything. The vast majority of episodes feature a guest from the entertainment world, from pop stars to YouTubers to fellow podcasters to state senators to just, you know, the creator of Elder Scrolls. Listen here.
Hosts/staff
Guests
See Guests.
Episodes
See Episodes.
Lore/References
This is likely what you are here for if you are trying to understand an ongoing joke or recurring gag on the show. See the Lore/references page.
Sponsors
See Sponsors.
Community content is available under
CC-BY-SA
unless otherwise noted.