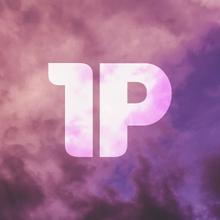 The First Podcast is a comedy talk show hosted by Lars, Amir, James, and formerly Ali and Alexis, on YouTube and all major podcast audio platforms.
Show style and format
[
]
The First Podcast is a friendly and fast-paced talk show at its core, with a focus on comedy and an emphasis on discussing the process of content creation. Almost every episode of the show has a guest from the entertainment world, including voice actors, YouTubers, and musicians. Each episode is recorded live on the Discord server, and then eventually released to YouTube and audio platforms a few weeks later.
The show frequently makes use of surrealism, hyperbole, callbacks and intertextuality, pop culture references, and a variety of other tropes. Show creator Lars notes that one of the guiding principles of the show is the Rule of Funny, with regular attempts to amuse or confuse the listeners, as well as the guests. This is often exaggerated in the editing room. Additional gags are also added by Amir for the YouTube video release.
An average final released episode of The First Podcast is about 90 minutes, down from about 100-110 minutes of actual recording. Any material past the 90-minute mark of recording is reserved as bonus content for the patrons.
Episodes are released on a weekly basis, every Wednesday at 4:45pm PST.
Historical timeline
[
]
Status as "the first podcast ever"
[
]
The show is presented as being the first podcast to have ever been created, occurring in 1972. Lars intended this to be a one-off gag, choosing the name for the sake of silliness and not having any other great ideas. Ali decided to take the ball and run with it, fully embracing the gag in each early episode.
None of the hosts legitimately claim that this show is literally the first podcast. On guest appearances on other shows, however, it seems people are happy to play along with the joke. In a sense, the show might as well be the first podcast.
Milestones
[
]
Notes
[
]
External Links
[
]
Places to Listen:
Additional Resources: