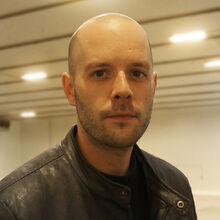 Will Stamper, known online as Stamper, is a Newgrounds animator and a member of SleepyCabin. He also is a voice actor on Hazbin Hotel. Additionally, he streams as "DickPlanet" on Twitch with his friend Jake.
Appearances
Edit
There were plans for an episode of the show with Cryburger and Stamper in early spring 2020. While the episode was actually recorded, technical issues prevented its edit and release. You had to be there.
Stamper returned for "take two" in June 2020.
Community content is available under
CC-BY-SA
unless otherwise noted.