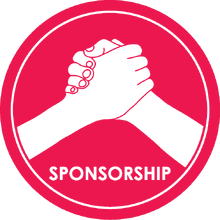 The First Podcast is sponsored by several organizations. They are catalogued here for informative purposes, and also so that listeners who did not catch certain coupon codes or URLs can refresh themselves.
The First Podcast was initially not a sponsored program, relying exclusively on Patreon support. There was also no merch store.
The show was first sponsored by Mockberg, a fashion watch company, in mid-late 2018. The hosts did a few ad reads at first, making an attempt to insert them organically into the episodes. However, this was an era in which the hosts did not take the show, and their ability to earn money from it, very seriously. Thus, they would often neglect to do said ad reads for some time.
In February 2019, Lars and Joe decided to take the sponsorships much more seriously, landing Mint Mobile and NordVPN almost back to back. They are now diligently included in every episode.
Different sponsorships get phased in and out as experiments to determine if they are lucrative (and if so, how lucrative they are). Unless otherwise noted, all sponsorships are still active, whether or not the hosts actively plug them on air.
As a joke, Lars and Joe will also often try to insert an "ad read" to the aftershow, hangouts, and Discord chats.
Sponsors
Edit
"Active" sponsors (as in, sponsors the show currently regularly plugs) have their name in bold. If not crossed out, "inactive" sponsor links and coupon codes still work either way.
Name
Description
Methodology

Mockberg
Fashion watch company
Visit the website https://mockberg.com and use the code "FIRSTPODCAST" at checkout for 15% off a first-time purchase. All purchases with this code earn the show a commission.

This code is no longer active and does not earn the show a commission.

Mint Mobile
Low-cost cell phone service provider
Visit the affiliate link http://mint.t1podcast.com. All plan sign-ups earn the show a commission.

NordVPN
Internet privacy application
Visit the affiliate link http://nord.t1podcast.com and use the code "thefirstpodcast" at checkout for 75% off a first time subscription. All plan sign-ups earn the show a commission.

Amazon.com
Online shopping hub
Use the affiliate link http://amazon.t1podcast.com when about to purchase something you were already going to buy, and up to 10% of the proceeds will be given to the show.

Audible
Audiobook subscription service
Use the affiliate link http://audibletrial.com/t1podcast.com to get a free 30 day trial, including a free book to keep and free subscription to newspapers such as The Wall Street Journal. The show earns a commission for each trial sign-up.
Community content is available under
CC-BY-SA
unless otherwise noted.