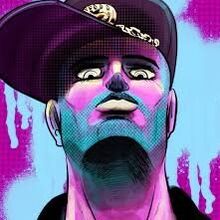 Mick Lauer, known professionally as Ricepirate, is an animator, voice actor, and YouTuber. Since his first guest appearance on the show, he has become a professional acquaintance of Lars and a friend of the show.
History
[
]
Mick was a guest on The First Podcast in March 2020. The episode is one of the most listened to, and received extremely positive reception.
In August 2020, Mick started tuning into an episode recording with j aubrey and doplex; he ended up crashing it and became a guest on it.
On the Hannah Daigle episode, Mick can be heard yelling "Sup, bitches!" at one point, supposedly as the biblical Noah.
Lars has made plans to have Mick back on at some point to tell the story of his role in Hunt Down the Freeman.