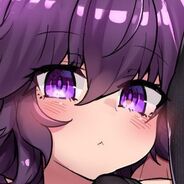 Merryweather is a Danish manga-style webcomic maker, VTuber, and friend of the show.
History
[
]
Merryweather was a guest on The First Podcast in August 2019. He was also a guest on The Spaghetto Podcast in July 2020.
He returned to the show in January 2021, delirious from being up at 4 in the morning in his time zone, and proceeded to give a legendary performance that cemented his second episode as one of the best in the show's history.