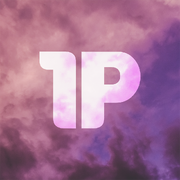 Since mid-2018, The First Podcast has been hosted by Lars and a series of other co-hosts. Regime changes occurred in late 2018, fall 2020, the beginning of 2021, and summer 2021, remaining stable since then.
History
[
]
The show originally centered around the lives of main host Lars and his two co-hosts Ali and Alexis. After a few months, Alexis was an early drop-out due to a lack of spare time; Lars and Ali carried the podcast steadily for two years after that, with no changes.
In mid-2020, Ali decided to leave the show. Lars recruited several guest hosts in her place for the time being, eventually deciding on Amir (doplex) as her permanent replacement a few weeks later.
After having guest James (ManyKudos) on the podcast several times and finding him to be exceptionally compatible with the format, Lars and Amir brought him on board as the third co-host in January 2021.
As of June 2021, Amir and James have decided to leave The First Podcast to focus on their own endeavors.

Current Roster
[
]
Name
Role
Description

Lars (Lars from Norway)
Main Host

Editor

2018+

Chaotic evil

Amir (doplex)
Co-host

Video Editor

2020-2021


Former guest host

2020

Happy-go-lucky guy who's just happy to be there

James (ManyKudos)
Co-host

2021


Former guest host

2020

Funny foreign guy who loves McDonald's
Previous Hosts
[
]
The show has had two former co-hosts that have since left the podcast.
Name
Role
Description

Ali
Co-host

2018-2020

"If Andy Kaufman had a podcast"

Alexis
Co-host

2018

Nervous energy and constantly spilled drinks
Guest Hosts
[
]
Occasionally, the show will have a guest host fill in for someone, or join the episode when appropriate. These episodes are now few and far in between.
Name
Notes
Description

DaftPina (Ryan)
Occasional Guest Host

2020

Deadpan defined

Ohan
Occasional Guest Host

2018-2019

"...huh?"

Chris
Occasional Guest Host

2018

In cloudcuckooland