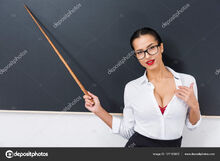 Big podcast lessons are revelations, tactics, curiosities, and other notable things that the hosts have discussed as being a product of their ever-increasing experience in the podcast game.
Examples
Edit
It is better to reduce background noise on location and noise-gate audio tracks than to use noise suppression plug-ins that degrade audio quality and never fully work.
Voice audio sounds much smoother when it is all normalized. Lars currently sets normalization to -3dB.
Have a backup of everyone's audio. Lars and Joe have noted that, even if every participant thinks they are recording and all set, shit happens.
Some guests will neglect to share/promote their episode, leaving their fans completely in the dark about it. There is nothing to do here other than move on.
The first episode of anything sucks. Even if it's good, it still sucks in comparison to later episodes.
It is very, very difficult to remove "uh" from one's vocabulary. However, it is relatively easy to learn to deliberately pause instead of saying it.
A lot of really famous and notable people are totally down to be interviewed by a podcast just because they asked. Not all of them, or even most, but way more than one would think.
Some people, mostly younger teenagers, are simply unable to handle the pressures and expectations that being the member of a Discord server would impose upon them, and will have to be removed from it.
Community content is available under
CC-BY-SA
unless otherwise noted.