Alexandria Brown is a dominatrix, author and political activist who made a guest appearance on The First Podcast. She blogs on alexandriafanella.tumblr.com
Notable work
Edit
Alexandria is the author of an exposé on fascist leader and Holocaust denier Augustus Sol Invictus (neé Austin Gillespie), a headline speaker at the Charlottesville Unite the Right Rally. This event led to the deaths of three people. As of December 2019, Augustus Sol Invictus is currently incarcerated in South Carolina pending trial. He is charged with high and aggravated domestic violence, possession of a firearm during commission of a violent crime, and violation of the terms of bond, facing a maximum sentence of 25 years in prison.
The book, which is currently under revision, covers an acquaintanceship she had begun with him when he identified as a Libertarian and had not made his fascist views known to his associates (and the world). Augustus took advantage of her mental state, as she was at the time experiencing a reaction to a powerful psychotropic medication. Upon hearing his true beliefs, she cut contact with him and never saw him again.
Appearances
Edit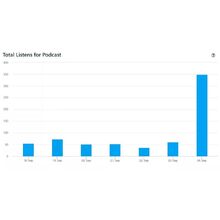 The episode that features her as a guest is something of an anomaly for the show. Alexandria had a scheduled AMA on reddit the day following the release of said episode. Lars hustled to get it out so that she could include a link to it on the AMA. Subsequently, the podcast was utterly swarmed with a disproportionate amount of listeners.
As of January 2019, it reigned supreme as the most listened-to episode of The First Podcast, with over 1040 listens. It has since been overtaken by other episodes, but remains in the top ten.
Community content is available under
CC-BY-SA
unless otherwise noted.